Rachel O'Connor, Managing Director
"All paint looks the same when you open the can! What sets us apart is the quality of our paint. From coverage and durability, our paint simply makes walls look better for longer."
The GPG Story
Like so many others, our founder, Ronan O'Connor, emigrated to the USA in 1950. It was his time working in a paint factory in San Francisco that inspired him with innovative ideas he wanted to bring back to his home country. He returned to Ireland with a dream of revolutionising the Irish paint landscape. And so, in 1953, General Paints Group was born.
Now almost seventy years and three generations later, Ronan's vision continues to be realised, General Paints Group is Ireland's largest, 100% Irish owned & operated, progressive paint company and proud parent to two thriving brands; Colourtrend and Curator.
From our home in an old famine workhouse in Celbridge, Co. Kildare, our high-quality, high-performance paints now travel all over the world with growing markets in the UK, US and the Netherlands.
Using our expertise, we sit at the forefront of paint technology, developing paints and unique colour palettes for locals and internationals alike; whether it be for their forever home, their new business or anything in between.
We're proud to be a family owned, independent business. Our people are our secret to success, a team who share an unwavering dedication to excellence, and an ambition and commitment to work together to create the most innovative and sustainable products and services. It's our people, since 1953, who have turned General Paints Group into an Irish success story to be proud of.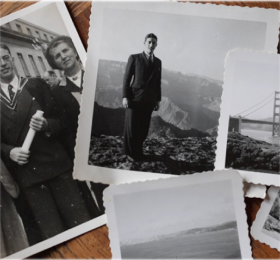 1950's
Like so many others, the first generation of the GPG family, Ronan O'Connor left Ireland and went to the USA to find work.
Three years later and with new knowledge and passion, Ronan returned. He founded General Paints Group in 1953 in Celbridge, Co. Kildare, in a Famine Workhouse, dating back to 1841. The journey of innovation was about to begin.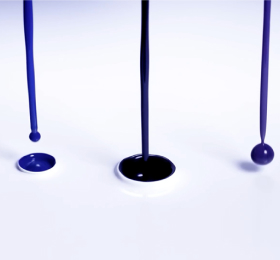 1960's
The newest technology in paint was introduced to Ireland by General Paints Group. It was an innovative system of custom tinting colours into paint bases. Stockists could offer a vast amount of colours with this new system.
At this time, General Paints Group became the first European paint company to manufacture a water-based paint using pure acrylic resin. They were leaders in moving away from the less efficient and effective solvent-based paints.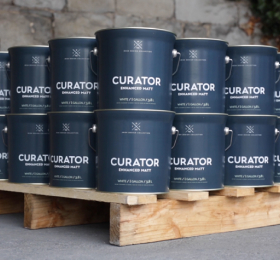 2000's
With the second generation of the GPG family, Kevin O'Connor, the company continued to modernise and expand.
GPG expanded manufacturing and storage facilities, as well as opening own branded retail stores. The network of nationwide independent Irish stockists continued to grow.
GPG launch luxury paint collection, Curator, in Ireland and the USA. Curator is the first Irish paint brand to be launched in the USA to date.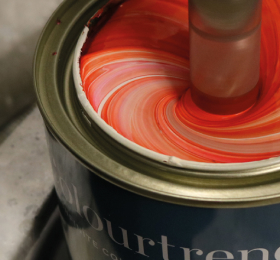 2022
With the third generation of the GPG family, Rachel O'Connor, the company goes from strength to strength.
GPG introduces Colourtrend Surface Protect to the Colourtrend family. Surface Protect is Ireland's first antiviral and antibacterial interior wall paint with a Gold Certificate in Indoor Air Comfort, accredited by Eurofins. GPG expands luxury paint brand, Curator, into the Dutch market.
Our Values
We are industry leaders in innovation, creating vibrant colours and long-lasting finishes that will withstand all that everyday life has to throw at them. Our vision is to build better futures for our people. customers, business partners and communities through our core values.
Respect
Respect defines everything we do at GPG. We have an innate respect for our people, our communities and the world around us.
Excellence
Uncompromising quality has always been one of our strongest attributes- its what sets us apart from the rest. Quality and a constant drive for innovation is at the heart of our business at GPG.
Partnership
Our people and partners are at the very core of our company. Trust and collaboration are important to us in building and maintaining strong relationships with our people and partners.
Meet the team
At GPG, our people are at the heart of what we do and how we do it. From our skilled technicians to our filling department, everyone at GPG plays a vital role in creating and delivering our quality paints.
Memberships and Certifications